Cat in the Shop!
Miles, "Mrs.Goodcat", 3-10-2008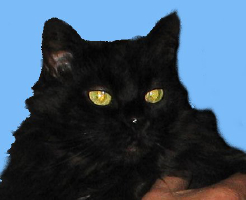 Miles showed up at the door twelve years ago, in poor health, applying for the position of Shop Manager.
She kept me company, and guarded and protected me but would complain if I worked too long, and would often come get me when I lost track of time. She loved to show off with the Sleeping Trick, and the Eating Trick, but really did catch tidbits in midair like a dog. She was completely devoted to me and vise versa and there will never be another like her.
---
As often happens, a call seems to go out, and a new applicant appears. We have generally only rescued "Used Cats", but less than a week after Miles died, Ignatius was being born on the other side of town. I have not been around a kitten for decades and had forgotten what they are like. They are either Full Speed or asleep. They EAT. And EAT.
---
Iggy has his own domain now!!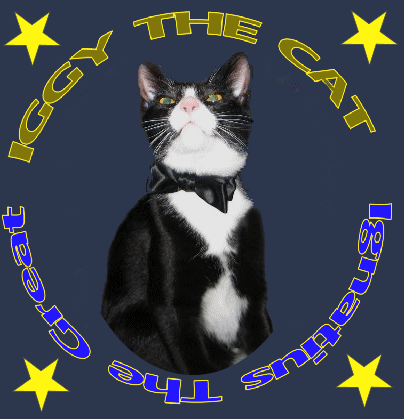 ---
Message From His Greatness, Ignatius:

MEOW!!

The Massachusetts SPCA had to close the local shelter because of budget issues.

Volunteers came forward and formed their own Nonprofit to keep it going.

Anyone who loves animals will appreciate this. Please help them out.

Thanks, Iggy.
BATT PAGE:
---
GEARLOOSE HOMEPAGE:
---