New Product
February 2020
Solid Copper
A year ago, we were making laminated copper laps. We were using 1/8″ copper. The problem with this was that people would see Printed Circuit Board film versions at very low prices, and did not distinguish the difference. We have made solid copper laps in the past, sometimes as specialties, and there is always a low-level demand for them. Copper has been used for many years (Centuries?), for polishing the harder stones, for prepolishing with 3K, or for cutting, depending on what they have been charged with. Recent requests from stocking dealers have convinced us to stock them again. Copper is a good old reliable standard. Properly cared for, they can last a lifetime.
New Product
February 2020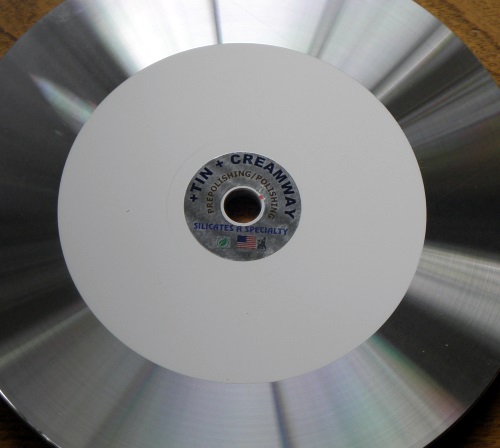 TIN+CREAMWAY
An outer band of the TIN PLUS alloy furnishes a fast prepolish. Usually charged with 3K Diamond. Tin Plus is gentler than the harder alloys and charges more readily. The inner polishing zone is the new boosted version of the Creamway Zirconia composite. From the good prepolish of the 3K/Tin Plus the silica and silicate gem facets are polished in seconds to a perfect chemomechanical surface.
New Product
February 2020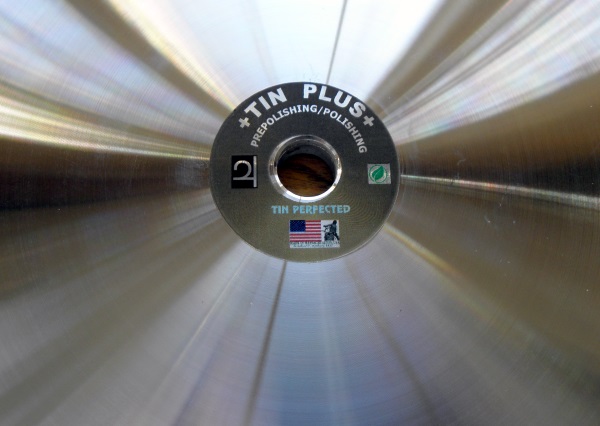 TIN PLUS - Polishing & pre-polishing lap
A tin alloy version of the popular Zinc Plus prepolishing lap. An affordable Tin-based laminated lap, the alloy is halfway between Pure Tin and BATT in Brinell Hardness. Gentler in use than harder alloys and charging more readily, it will give excellent results with stones from hardness 4 to 8, but will still handle sapphire.
New Product
February 2020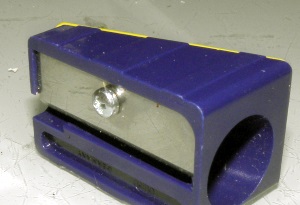 BATTSTIK™ Sharpener
These Lyra sharpeners are designed originally for graphite crayons. They work well with the new waterproof-packaged BATTSTIKs™